Involvement:

Grad Student, Design Researcher, Designer
McElderry Park in Baltimore, MD continually struggles with generational trauma, systemic oppression and other symptoms of sustained poverty. As one of the largest neighborhoods in East Baltimore, its geographic size and urban design have long limited the collective organizing of residents and mission-based organizations around common goals. This intervention examines the social fabric of a neighborhood, and how to make it stronger.
At the time of this project, McElderry Park had 36 mission-based organizations, 12 churches and a divided community association, all working for positive change in the community. The 78-block neighborhood spanning most of East Baltimore is geographically situated in a way such that market forces are quickly gentrifying the periphery of the community. In addition, disparate urban design interventions further segment the community between those struggling and those thriving. Furthermore, the landlocked neighborhood is far from Baltimore's celebrated waterfront and the neighborhood is mostly hardscape rowhomes with little green space or tree cover.

The approximately 5,000 people that live in McElderry Park are a mix of long-term and short-term residents. Many carry complicated histories, having survived the worst of the drug and gang related violence in the 1990s, tense community-police relations and generational trauma related to racism and cycles of poverty. An influx of new high-income home buyers mix with a high population of renters, and overall the community experiences difficulty creating a cohesive identity that is respectful and authentic to all the voices present.

Situated in a major American city historically and presently segregated by race, the neighborhood is disconnected to amenities, public transportation, and stable employment opportunities place further burden to a stressed community.
It is easy to get overwhelmed by the amount of activity present improving McElderry Park. Organizations with overlapping meetings are constantly working to engage residents and stakeholders on new projects and initiatives. As a newcomer myself, it was chaotic to attend over 40 meetings over the course of my first few months of immersion. Immersion is necessary to see how these dynamics play-out on the day to day. From tree plantings, food pantries, art projects, and community policing, there was a lot of potential to get involved and contribute.

As expected in any place that had their fair share of outsiders coming in to "study" the neighborhood, it took a while to build trust with residents and stakeholders. This long process started by offering help with manual labor, and deepened as I continued to show up. Critically, I developed self awareness about power dynamics and humility to understand the complex challenges neighbors faced every day. Ultimately, showing up repeatedly and reliably to gatherings and offering a helping hand whenever needed opened doors. I began to have honest conversations around personal struggles and trauma that residents and stakeholders experienced throughout their tenure in this neighborhood and living in Baltimore.

From these one-on-one conversations, coupled with a big picture understanding of the change occuring in the neighborhood, I began to appreciate how I as a designer could contribute to solving those problems; I started to understand how I could contribute to help the neighborhood improve. Building on tactical urbanism, community-design practice, and other engagement models emerging among design professionals, I realized that part of the issue was how and who was controlling the narrative of the neighborhood.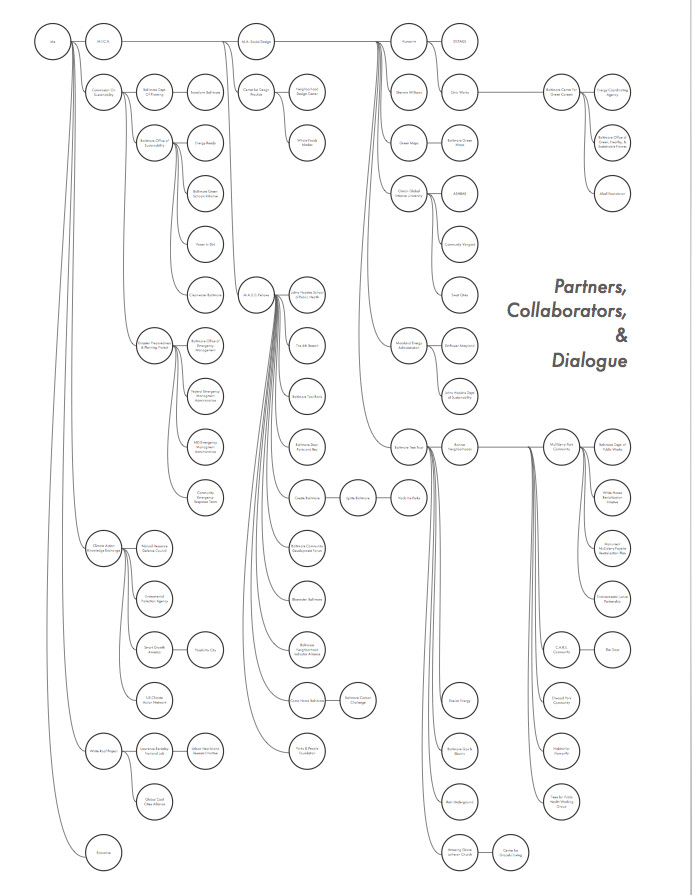 Building on my background of architecture and urban design, my original problem definition centered on the hype following Hurricane Sandy's impact on the East Coast. McElderry Park, though a mile from the harbor, was not at all within the scope of Baltimore's recently formed Disaster and Climate plan. In my mind, I wanted to coalesce the many environmental greening and environmentally driven organizations in the neighborhood around a common approach to project implementation. Many residents had complained about burnout from door knockers wanting to sign up residents for another home-energy audit.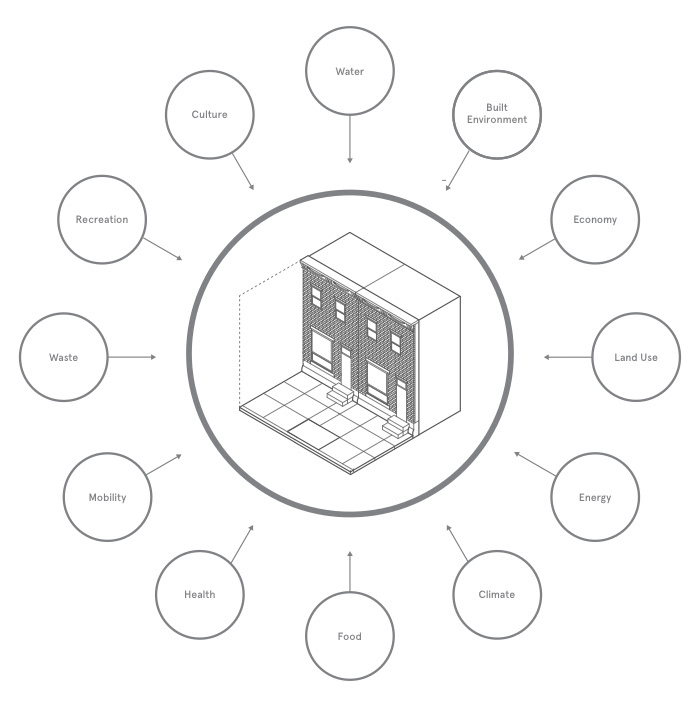 As I began to gather together resources and align efforts from various organizations into a concept I called "Whole Block Strategies", it soon became apparent that simply streamlining processes didn't address the full needs of the community. For example, while preparing to to test the Whole Block Strategy with residents of the 2400 Block of Jefferson St, we heard residents' main concern was the clean-up of a long-abandoned community garden on a previously vacant lot. 
This space had been developed with the goal of creating a "greener and healthier" neighborhood, but instead because a poorly-maintained nuisance, and residents wanted it gone. The nonprofit who installed it had a wonderful photo opportunity, but the project had little context to the social community that existed on the block.

In response, we organized a volunteer group and a work morning to clean the lot. As work began that morning, one resident surprised the team with a sidewalk hot breakfast, as a demonstration of appreciation and excitement over the start of the project-- a gesture typically unheard of in the neighborhood.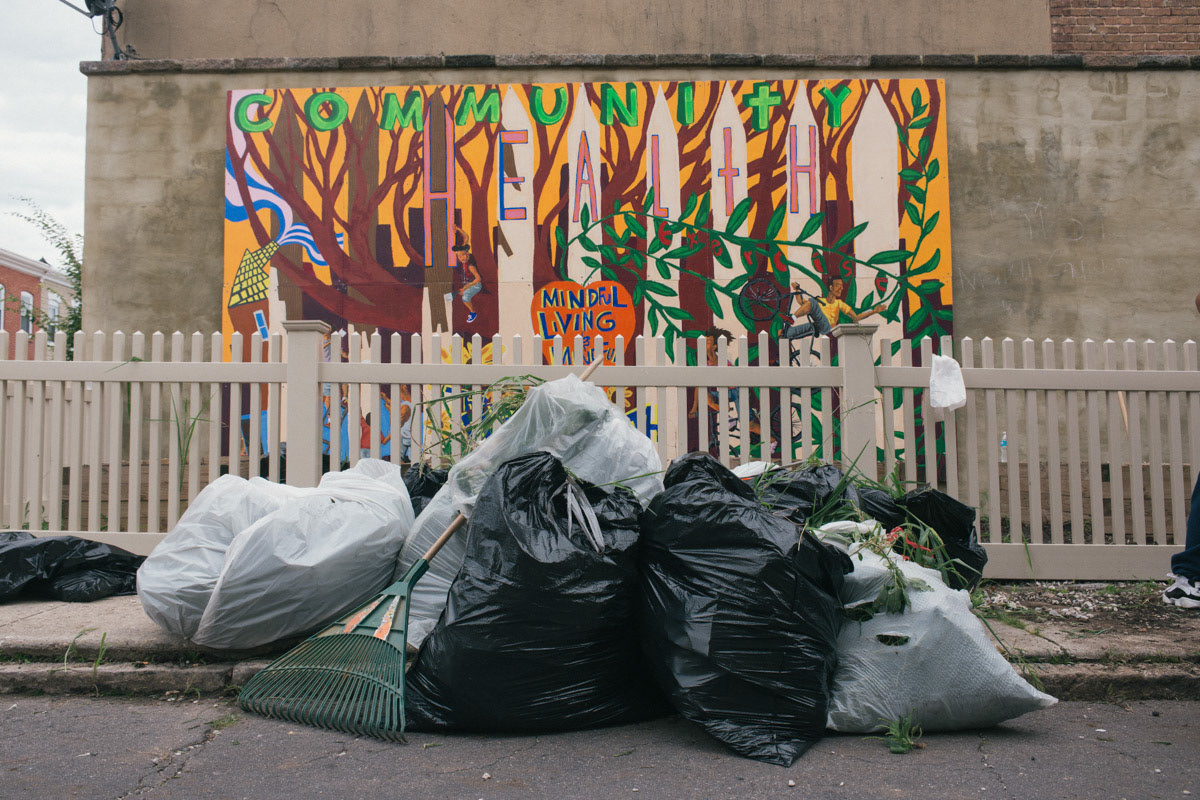 After the day's events, and reflecting with residents and stakeholders, two key observations surfaced about the current engagement strategy within the neighborhood and disaster preparedness within the community:

1) Projects are only sustainable if there is a sense of ownership and pride. For example, this community garden on Jefferson Street fell into disarray because the group installing it never bothered to ask residents if this was a thing they wanted in the first place.
2) When it comes to day-to-day survival, let alone during a time of crisis, people are the greatest asset to a neighborhood. When people are motivated and feel like they are heard and listened too, communities thrive.
Ideate and Concepting

My work shifted away from environmental resilience towards social resilience. It became clear there existed a disconnect between audiences of change and the makers of that change. A lack of cohesion and self awareness across mission-based organizations, community leaders, and residents created a machine of progress that produces little to no sustainable change.

By working within a small coalition of residents, faith leaders, social workers, and community leaders, we realized that engagement and social connection within the neighborhood needed to increase. The first thing everyone struggled with was understanding the scope of everything that was going on and finding the community voice in that discussion. This was the path of our intervention and what the community needed.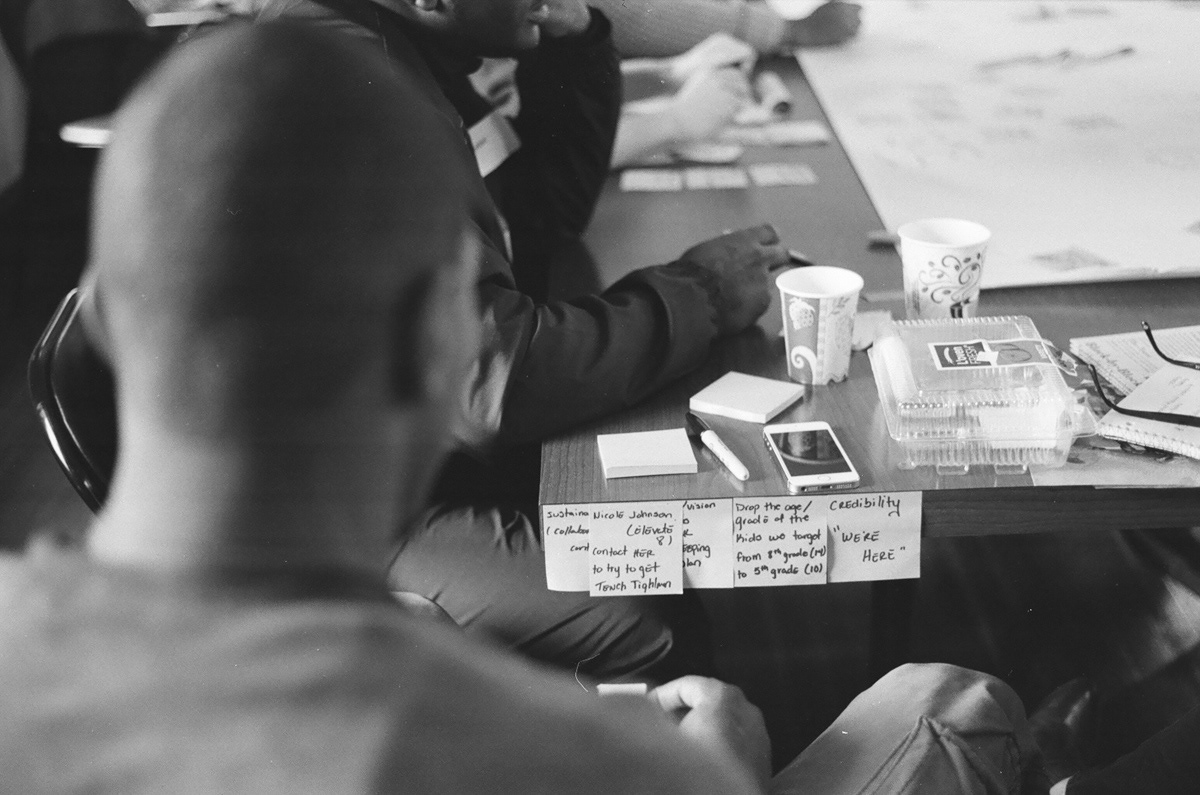 A neighborhood newsletter is nothing radical. A tried and tested tool, it can take the form of an email, a one page bulletin, or just a list of announcements that is given regularly at meetings. In McElderry Park, information was disseminated through word of mouth or if you happen to find time to attend one of the many meetings happening on any given day. A central accessible platform did not exist currently for the neighborhood. Applying a little design knowledge, we collected information and began to publish a printed newspaper at a cost far lower than printing flyers or door-hangers.

Using the power of newsprint, we quickly adopted a plan to build a 20-page newspaper that encompassed all happenings within McElderry Park. To keep the platform open and transparent, everyone in the community from mission-based organizations, schools, elected officials, and residents were all welcome to submit content and participate as editors. The paper boasted maps, family recipes, a standardized community calendar and resource guide, gave recommendations from everything from food pantry to clinic services, and project meeting updates. A recurring meet your neighbor section showcased neighborhood residents new and old, their passions, and their hopes and dreams for the neighborhood they called home.

The biggest bet: a hand delivery model to every resident of the community on distribution day. Residents and stakeholders delivered to every residence and business to build stronger social bonds and bridge divides.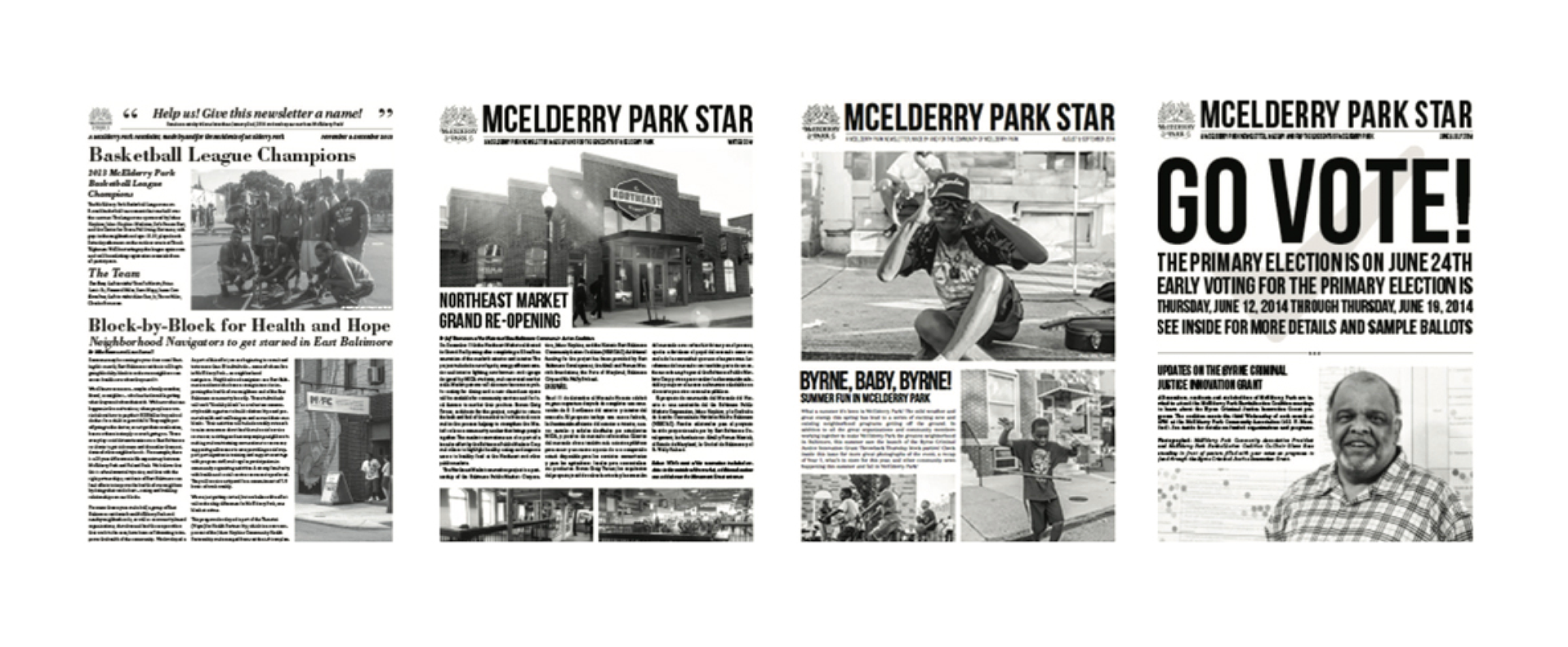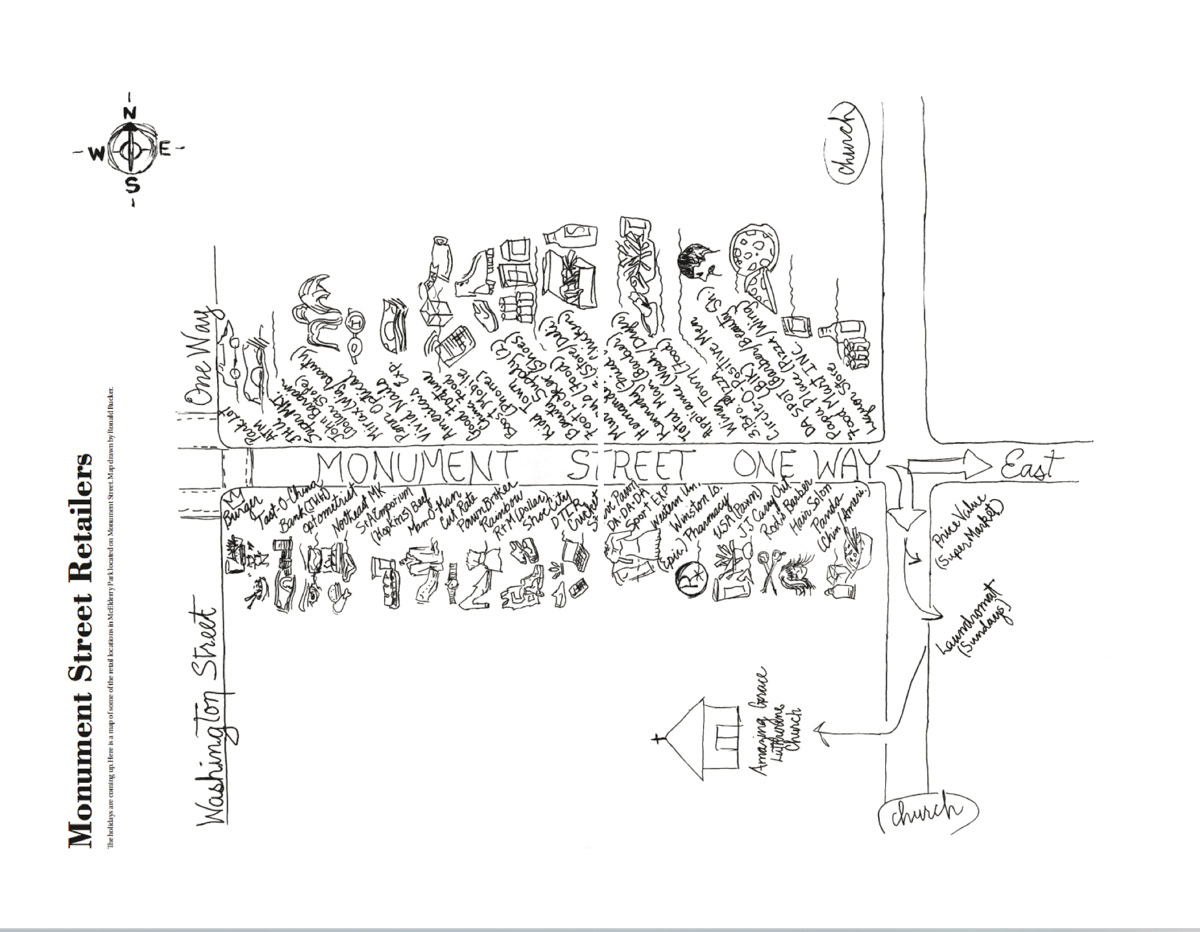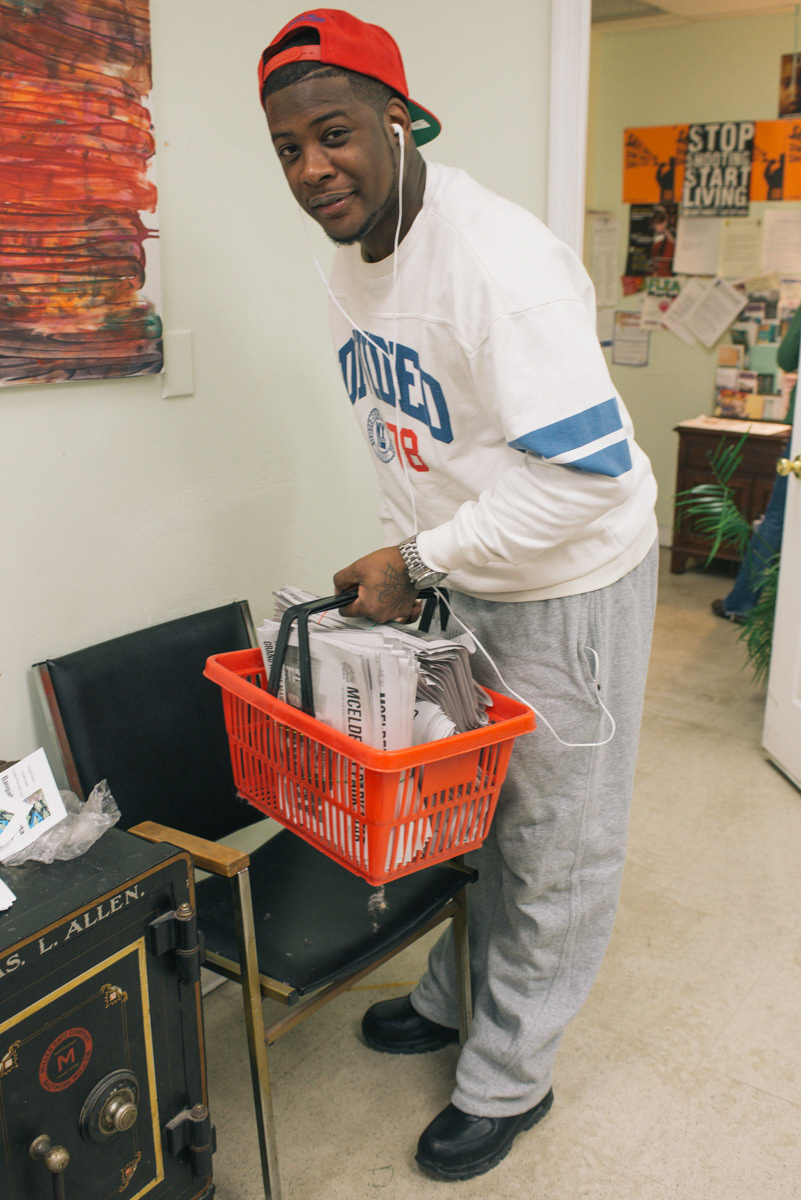 Originally clear metrics were hard to understand as fostering social community takes time, it is also difficult to pinpoint how much the intervention changed things for the other projects within the neighborhood. Positive correlations that we associated with success included the following:
> Expanded newspaper in length as more content came in from residents and organizations. 
> Connecting the newspaper to the web and publishing articles digitally began to change the McElderry Park Google Search results from that of crime and poverty to improving stories around the neighborhood. 
> Meeting participation and attendance increased as residents began to show up for things affecting them. 
> Latinx/Hispanic residence began helping to translate articles into Spanish for Spanish-speaking residents.
> Neighborhood business, organizations, and city agencies began sponsoring the printing and making of the paper, meaning we were able to train and pay residents to design, write and translate content to reach financial and social sustainability.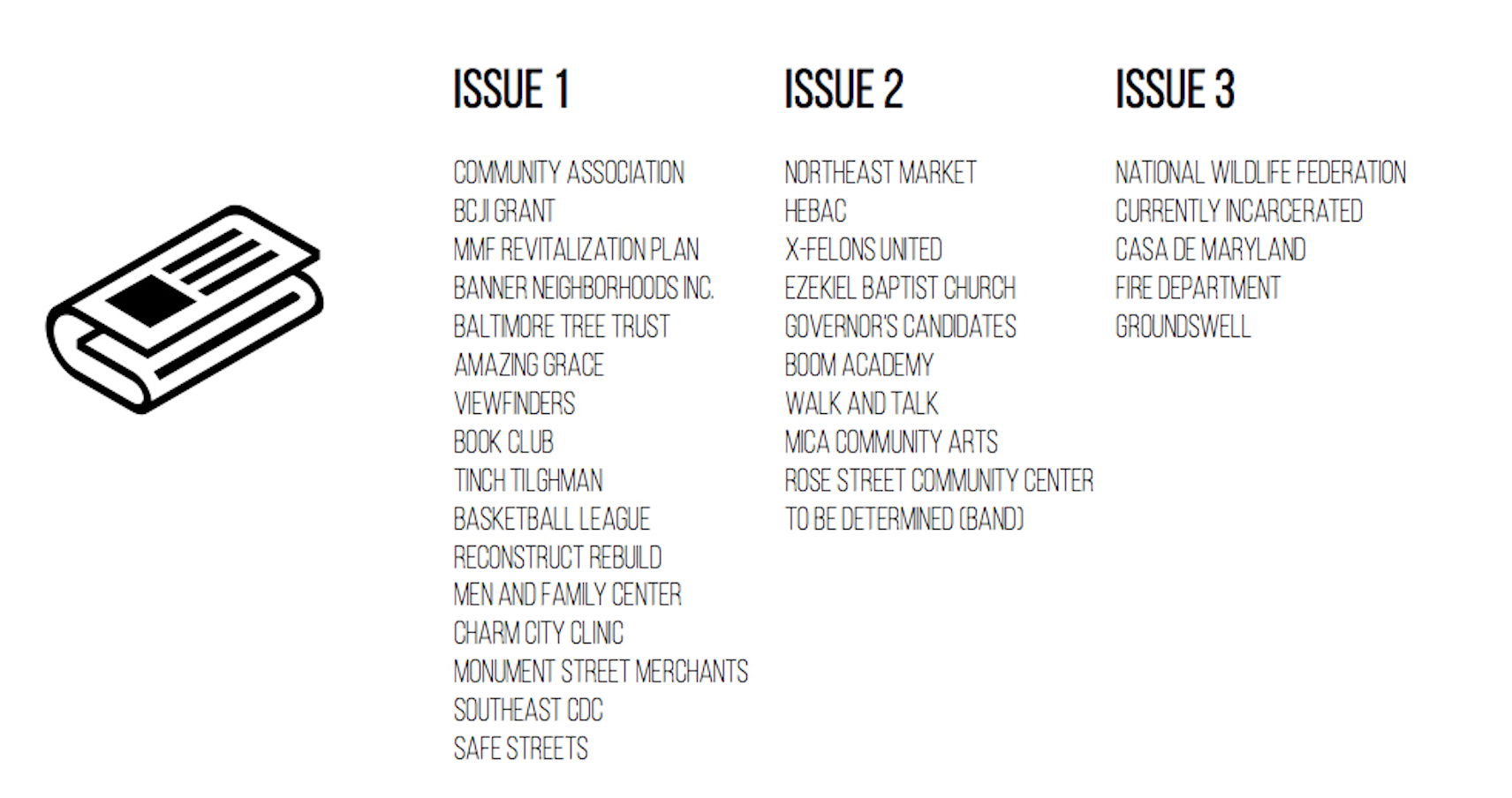 From this experience, I learned that grounded and authentic interventions take time and often end in unexpected places. Of all the stories covered by the newspaper for the 2 years I was involved in publishing the newspaper, the most impactful to me and from what I can tell from the community was the memorandum to Troy Douglas. 

Troy was a 8 year old child, who died after a gas leak exploded in a house on his way home from school, two days before his 9th birthday. The city-wide media at most gave the story a paragraph, a generous run in a city like Baltimore that suffers from tragic loss and death on a daily basis. Oftentimes it is easy to forget the lives behind a statistic. The McElderry Park Star, the neighborhood newspaper, dedicated the front page to the writings of his mother so a neighborhood could heal together. It was in that issue the work of the newspaper changed completely, the intervention was now owned by McElderry Park and the platform was for their voices.